In today's day and age, everything has become digital. The moment people think of buying anything they go online to check about it- about its price and other stuff. Because you know mobile phones and internet is so accessible nowadays and always there with a person. Neary 14.0 percentage of the total sales are happening through e-commerce. This calls for the need for the online presence of a business. Even though you can prosper in the traditional store business, an e-commerce website can take your business and profit to the next level. With that, you can also increase the range of your prospective clients.
However, starting an eCommerce website is not as easy we might say. It requires a lot of effort and time. With so much competition, to stand out from the crowd and attract customers, your website should be unique. To do that, instead of just having a web design from the usual templates, a bespoke web design that specifically represents you and your brand is important. But what is a bespoke website design? Are there any benefits of investing your time and money into it? Well, you will get the answers by the time you have finished reading this article.
What Is A Bespoke Web Design?
As we all know the word bespoke in itself says it all. Bespoke means something that is specially made for a particular user or customer i.e., a product specifically customised for a person to suit their needs. Likewise, a bespoke web design is a website design that is built from scratch based on your specification. Outwardly, it may seem like a tedious, painstaking and expensive task. Although it may be, the results you will reap from it are innumerable.
Which Is The Best CMS For A Bespoke Web Design?
The type of content management system (CMS) you plan to use is very important to reap the benefits. There are several systems amongst which Drupal, WordPress, and Joomla are the three biggest ones. However, WordPress is the leading among them as it is simple to handle day-to-day activities without consulting a specialist.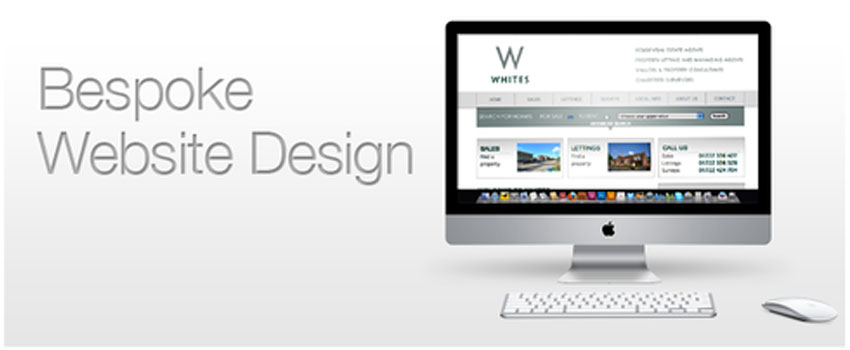 What Are The Benefits Of Having A Bespoke Web Design?
A bespoke web design can have numerous benefits. Now, let us consider a few of them:-
Social Presence
Social media is one of the most powerful weapons in today's day and age. Yes, we know that it can be a source of tons of gossips, breaking news and so forth. But the same can be a plus point for your business. Therefore, through bespoke web design, you can make your customer talk about it and make awareness about your brand. Moreover, you can engage with brand fans through these web designs.
Search Engine Optimization
From the very start of your web design and development process, you can incorporate SEO and social media. With this, you can top the search results of popular search engines. Hence you can let more people view your website and thereby increase sales and brand awareness.
User-friendly
A stunning and spectacular website would be totally pointless if it is not user-friendly. If it is not so, even if several customers land on your page, they will find it hard to navigate or slow and will eventually leave the page as soon as they enter. And they will never return and will not even recommend your site to others. And so for your site to succeed, you should make sure that your site is user-friendly. As soon as they land on your home page they should be able to easily navigate across the site and quickly find what they are looking for. And that is exactly what a bespoke website will do. In such designs, you can also make your site optimised for mobile users, which can thereby increase your prospective clients.
Competitive edge
Today we are living in a world of competition and so standing out is the only way to boost your business. For instance, adding a cool app to your web design can help you in making a step ahead of your rivals and offering more flexibility. Moreover, through a bespoke web design, you can know what a customer needs. As a result, you can create a spectacular experience for your client which they will value the most and will make them come back time and again.
Ownership & Control
In a bespoke web design, instead of relying on somebody else, you can own your code and web design. Therefore you will have complete ownership and control over your site.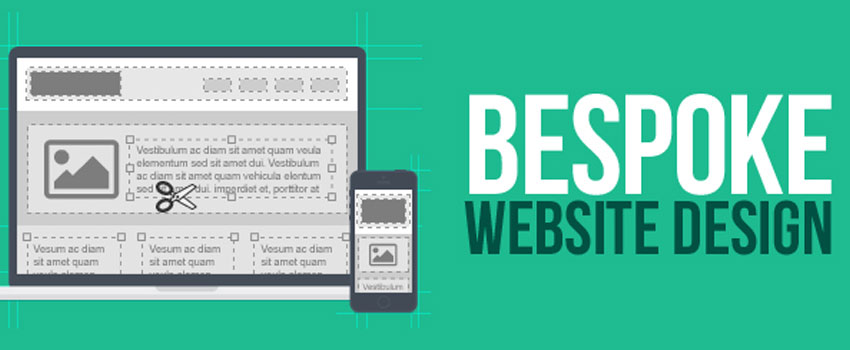 Updated Technology
The pre- built templates are usually built on outdated techniques. Most of the template-based websites are built on technology that was initially developed 5 to 10 years ago. But with bespoke web design, that isn't the case. As you are going to build the website from the basics when you particularly need it, you can build it with the latest technology.
Safe and Secure
Security is a crucial element of every site. It is especially important in sites where clients share their sensitive details and disclose payment details. You do not want to earn a reputation for being the website that steals clients data and money. For that, you should own a site that is safe and secure. Surprisingly, a bespoke website is more secure than a template-driven website. When an agency is coding only for you you get ultimate control of what is happening on your website and how your application works.
Value For Money
Usually, in off the shelf websites, you get features that you won't need for your business. But just because they come in the 'basic' plan you would have to pay for it as well. But if you purchase a bespoke web design, you can tailor the features you need and therefore will not waste your money on features that you will never utilize.
Easy to maintain
As a bespoke site is built from scratch a developer can easily fathom any future issues and solve them quickly.
Related posts