Building a strong brand is important for you o get enough profit from your business. Well, it may not be as simple as it seems to be. Especially, for the startups. That is why we need the help of a brand agency. But how to find the best agency amongst so many other options in the market? We'll get to know that in a bit. But before that let's go a little deep and learn about branding agencies and what they do.
What Is A Branding Agency?
A firm that specializes in creating and launching brands is known as a branding agency. They also help in rebranding. These firms help the clients in planning, creating, measuring and managing branding strategies. They also offer support in advertising and other forms of promotions. Therefore branding services help in developing a company's brand. It starts from choosing a name for the company to building a brand architecture and a messaging platform. They also help with things like packaging designs and digital marketing.
What Services Do Branding Agencies Offer?
Branding agencies offer a wide range of services. Some of the typical services they offer are as follows:-
Brand Research
These services help in understanding how a particular brand is perceived by the stakeholders- both internal and external. The insights that we get from brand research are leveraged in brand strategy.
Brand Strategy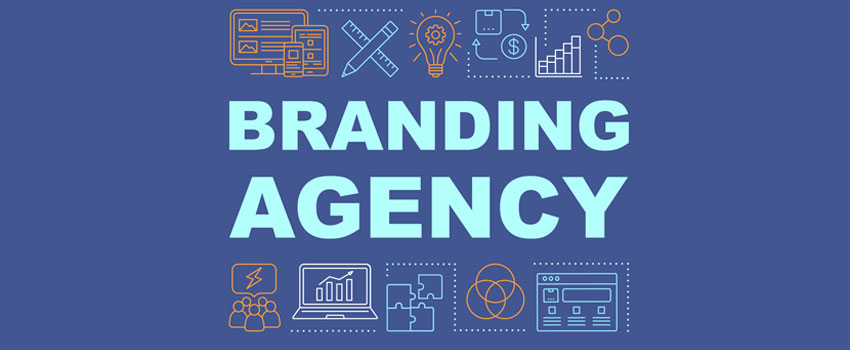 These services are designed to build a foundation for the future of your brand. Brand strategy services also include brand architecture, brand positioning, and brand roadmaps.
Brand Identity
Brand identity services are designed to define both the visual and verbal identity of a brand. Visual identity includes logo design, photography, colours and many such things. Whereas the verbal identity constitutes the brands' name, tagline, voice and messaging.
Brand Activation
This service helps in activating a brand within the market. It also entails the services of brand implementation, brand launch and ongoing brand management.
These are the typical services that all branding agencies offer. However, various other branding agencies offer various services.
But before hiring a branding agency consider the following criteria.
How To Find The Best Branding Agency?
Consider their portfolio
In your quest for a branding agency, you may find so many of them. And each one will claim that they are the best in the market. So, how can you find the best one that will fulfil all your needs? First look into their portfolio. A branding agency that showcases a diverse portfolio could be among the best. It is proof that the agency has enough experience and expertise. So you can no doubt have all your expectations fulfilled with them. Their diverse portfolio will exhibit a variety of brands, styles and tones. Only with these testimonies of their work, you can determine if the agency aligns with the needs of your business. Also, make sure that you ask them specific examples of creativity and innovation in their work. Also, they should show cross-channel versatility and have the ability to maintain a brand voice across social media platforms.
The Success Of Their Firm Is Important
The success of their own brand is important to help you succeed in your business. Therefore, a branding agency should not hesitate but should be more than happy to show off its success. So do not forget to ask out for analytics, data metrics and reports. Also, ask for case studies with details of return in investment (ROI) of previous clients. It will help you in assessing their overall success and provide insights into the tactics that the branding agency uses the most. Be careful to avoid the branding agencies whose work indicates that their focus is on certain metrics that are irrelevant to your brand.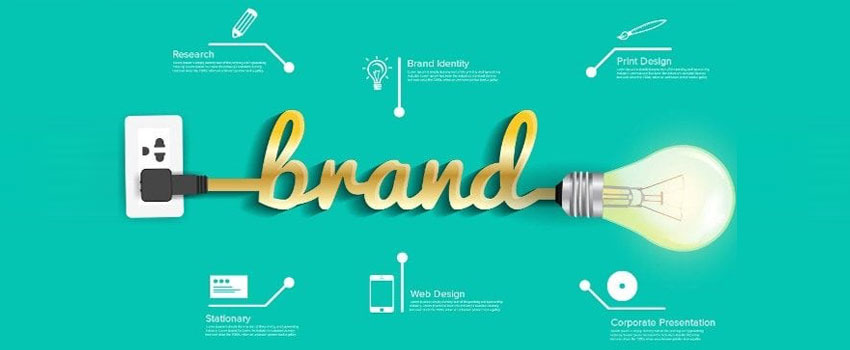 Branding Process
Successful branding efforts are based on proven and evidence-based methodologies. A well-articulated process is required for a branding agency to succeed. Without that, even their past records of success would only be as good as a lucky event. There would be no chance for the success to repeat. So if you want to find an agency that has a well-defined process and market research-based approach, ask them how they help brands to differentiate themselves from others.
After all, you do not want to hire an agency that does only what you say. You have to work with someone who has already gained success by their marketing strategies, branding campaigns, marketing efforts and the effectiveness of their execution. They should help your brand stand out from your competitors by pushing you to address the previous failures in marketing strategy. They should also help you with the inefficiencies in your current branding. Thereby you can quickly build a positive brand image. Because a logos website is the face of your organisation you may want to start with an initial logo and go through several rounds of logo creation before finalizing the one for you.
Consider your budget
Building a strong brand is important. At the same time, it is equally important to consider the costs. Like any other transaction, branding is also something that has to be given equal thought before investing in. For your branding experience to be cost-effective in the long run, choose an agency that would help you work within your budget. However, remember that it would be worse to get the branding wrong with a cheaper agency and then redo it all over again to fix that.
Size does matter
In the case of choosing a branding agency, size does matter. If you are a large global brand, you would most likely need a large global branding agency to cope up with all your needs. A boutique agency can't handle the scope and complexity of such a firm. On the other hand, if you are a small start-up, a large branding agency may be able to handle your needs, but then, they wouldn't be giving you the hands-on attention. And you may also have to pay them more than what you would pay for a boutique agency.
Related posts