Running an online store is not a joke. It requires more time and energy as a traditional brick and mortar store would. Sometimes it would demand even more attention. Online businesses are rapidly growing nowadays, and people prefer to shop for things online. But as we open the internet we find thousands and thousands of stores selling various products. This makes us understand that there is more competition than we might actually think. Being an entrepreneur this fact might make you worried.
But to your relief, understand that there are multiple ways to help you stand out from the crowd. One such way is by employing an SEO strategy. But what is SEO? Will it really help your business grow? Well, figure it out by yourself as you scroll down this article.
What Is SEO?
Put simply, SEO is the abbreviation for Search Engine Optimization. This is a process that helps to optimize the search option for a user so that they can quickly get their desired results. When your website is SEO optimized, it will help in increasing traffic on your site. When SEO campaigns are done right, you can easily top the results of Google, Bing or any other search engine. Therefore your website will be visible to millions of users, who otherwise could have been unaware of your brand. And you know, people often tend to trust the sites that are on top of a search engine.
What Is The Purpose of SEO?
The main purpose or aim of SEO is to grow and promote your business digitally. It will help you go ahead of your competitors by placing you first. Apart from helping you reach the top position on search engines, it will help you in reaching your target audience who will make some actual transactions. These simple three words may seem to be simple on the surface, but it is not! It involves more than what we see. Therefore for you to succeed in your business you must hire an SEO agency. The SEO expert in it will focus on different factors and employ real SEO strategies that will help you go beyond all the competition.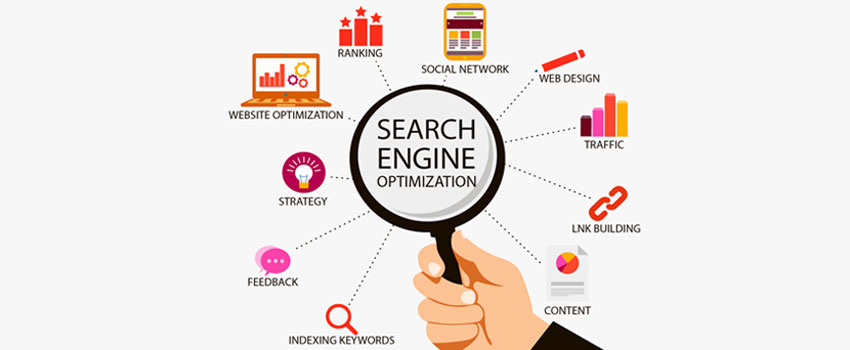 How Can SEO Services Help Your Business Grow?
Drives Organic Traffic
Starting a business may not be easy, even more, it harder is to maintain that business. For any business to grow, promotional and marketing campaigns are inevitable. As we have discussed earlier, in the online world there are billions of people running their own stores. So grabbing attention and growing your visibility and creating brand awareness is more than essential for your business to thrive. And that is precisely what SEO helps you achieve. It helps in developing brand awareness by generating organic traffic to your site. It helps your site to stand out from others and makes it easier for people to find you. As the site's awareness grows, more and more people will click through your site.
Helps In Building Up Engagement And Conversation Rates
As many people click on your site, you can further increase this engagement to a higher conversation rate. The digital marketing services you have hired may help you in having a contact page or chat box where you can start conversations with your visitors. There they can leave a message or start chatting. You may also want to leave links o your social media accounts, with these your users can easily access them if they want to engage with you. Initially, this will help you in building a relationship with your potential customers and it may be eventually converted into sales.
SEO Helps In Building Trust And Credibility
The goal of an SEO is to build trust and credibility. Moreover, it helps in establishing a strong foundation for a beautiful website with a clean, effective user experience. Establishing the authority of a site is crucial to boost sales. But just like in real life, building trust and credibility are not that easy. It can't build overnight, but has to gradually grow over time, it requires a lot of patience, effort, and commitment. When your site has quality backlink profiles, machine-learning signals, positive user behaviour, optimized on-page elements and content, it will be easier to gain authority. As much as your site becomes visible in search engines and much as it ranks higher, it will build the credibility of your brand. You know, people tend to believe and connect with things that they often see.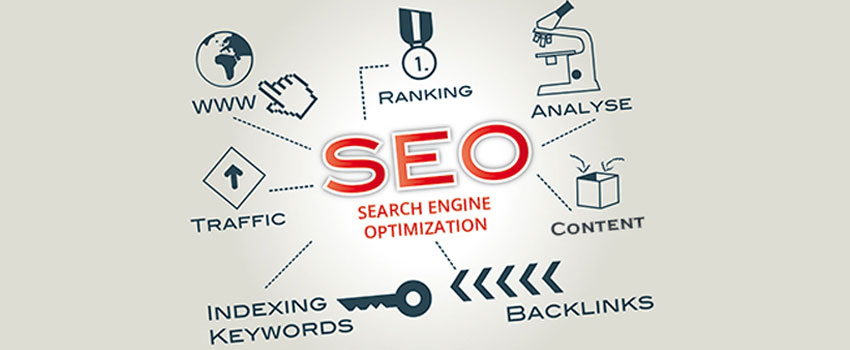 Cost-Effective Marketing Strategy
Although marketing campaigns can be a boon to businesses, business owners dread it as it can be costly and incur additional expenses. On the contrary, optimising SEO for your website is one of the most cost-effective ways to market your brand. True, initially it may cost a little more to hire an SEO agency or individual, but we say it is a cost-effective method because, in the long run, you may avoid a lot of additional expenses. The results of SEO are long-lasting and so your rand will be in the right place at the right time, whenever people are searching for it. Therefore you have chances of high conversation rates and so you can gain a lot more profit than what you actually invested.
Builds brand value
As more and more people start trusting your brand, the credibility of your brand increases. As a result, your brand will become more valuable. This will go a long way in making your business a success. As your brand value increases because of SEO you have more opportunities to acquire more customers in your target market. With the help of SEO, you can quickly evolve from being a small business to a well established and well-known brand.
Helps in building a user-friendly site
Seo can be a blessing to many small business owners as it will help in building a smoother and faster website. Such clean and uncluttered sites will let even a casual user stay longer in your site and thereby will decrease bounce rates and increase page views.