As we all know, marketing is a fundamental element of every business. And we cannot deny the fact, that it can have a huge impact on our sales and our brand. Additionally, digital marketing has reached a peak and has become more than essential for selling any product or service. With the ever-increasing number of internet users around the world, online markets have opened up an ample amount of opportunities. Real estate industry is not an exception, and it has and will continue to benefit from digital marketing. Recent researches also prove that nearly 92% of buyers go online and research about it, before considering to purchase it. A strong online presence is crucial for a real estate company, or any other company to build trust and make their brand name to stand out.
In the previous generations, personal relationships, oral messages, friendly expressions and handshakes were enough to build trust in the real estate industry. But nowadays, although these are still useful weapons it doesn't suffice. Realtors need to have more advanced techniques and digital marketing strategies to stand out from their competitors. This is because both the buyers and sellers use the internet as their priority and are ready to trust anything that is on the web. Almost half of the home buyers go online and do their research before investing in a property or real estate-related services. And so if you are a property owner or real estate agent remember that your digital presence is as important as your personal network.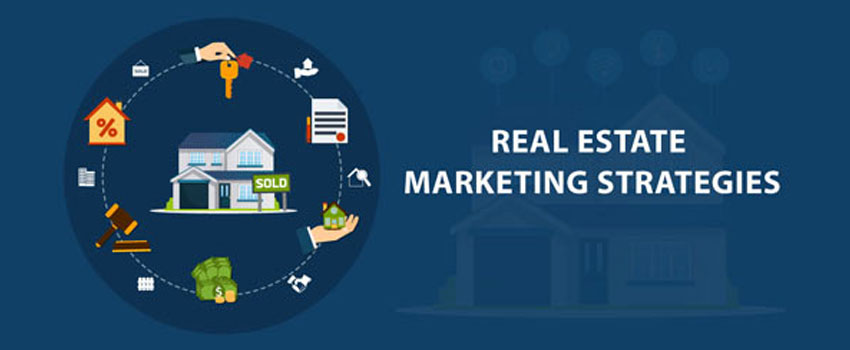 When we compare the price we would have to pay for an online marketing campaign to a real estate project that is done in traditional methods, the digital marketing method is cost-effective. Moreover, digital real estate marketing would give you an online presence not only locally, but internationally. Therefore, you can attract potential clients from around the world, depending upon the worth of the property.
What Is Digital Real Estate Marketing?
Put simply, real estate marketing means attracting more clients and generating more revenue by using the internet to advertise your business. It is one of the quickest ways to generate leads. Because the current generation has very little time to go in person and visit sites and so they use the internet, first of all, to churn out information and options about the real estate listings. With this, developers can easily reach their target audiences at low costs while also leaving a lasting impression. Compared to on-air media and print, digital media marketing is one of the best ways of marketing. With it, you can do the same work in less than half of the total cost while giving you quick revenues. Digital marketing techniques include various thing like:-
Search Engine Marketing (SEM)
Email Marketing
Content Marketing
Social Media Marketing (Organic/Paid)
Video Marketing
Website development & management
Search Engine Optimization (SEO)
3D walkthroughs
It also includes many other forms. Moreover, real estate businesses can boost their business and increase customer inquiries by using digital marketing techniques. These methods will help a business engage potential buyers, especially the urban youths as the sped nearly half of their time on social media platforms.
What Are The Digital Real Estate Marketing Techniques?
Real Estate Social Media Marketing
In this type of marketing, realtors use social media channels to promote and advertise their brands and properties. Social media applications such as LinkedIn, Facebook, Instagram, Twitter, Youtube and Snapchat could be used to engage and connect with prospects and customers. You can publish contents like images, videos and stories. You will also be able to message, respond to comments and advertise to segmented audiences. And so you will be delivering a personalized and a real-time experience to your audience. Social media marketing can be either organic or paid. Organic marketing includes unpaid posts and updates on your company's social media pages. While paid marketing is when you pay social media influencers to advertise for your brand. It includes, sponsored posts, texts, images, video ads, boosted posts and many more. So when you choose social media marketing be careful to go by the quality over quantity principle. So try to choose only two or three channels and post high-quality content consistently.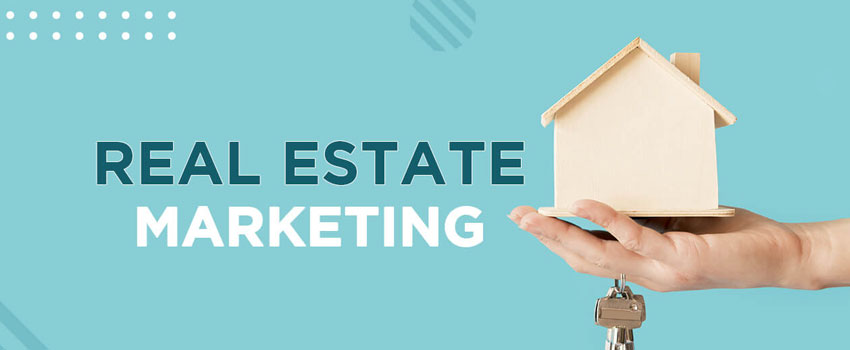 Real Estate SEO Marketing
As many buyers search for homes online, it is crucial for your website to be easily navigable, helping the visitor to quickly find what they are looking for. If not SEO is something that you really need. It will help your site show up in search engines when people are searching to buy or sell properties. As a result, your visibility will increase. It is also crucial to make your site more mobile-friendly, to increase the ease of access. All this will take your digital branding to a next level.
Google Search Ads & Display Ads for Real Estate
Google search ads help advertisers to save time and also helps users to find the best ads related to their query. Google display ads help attract the audience from other digital mediums to take action. They can be a text-based, image or video advertisements. With these, you can improve your click-through rate, and help users easily reach your landing pages and urge them to take an action.
Email Nurture Campaign.
If you wish to build a good relationship with your client, email marketing is one of the best strategies. Once you have collected their email addresses, you can send them information about the stuff they are looking for. It may include notices about the upcoming open houses, available properties in their desired locality, information about the seminars you are offering in that area and many more.
Related posts