Today, we live in a world that revolves around the internet. According to recent surveys that were taken on July 2020, an estimated 4.57 billion people were active internet users, and this amounts to nearly 59 percent of the world population. Whenever they have a doubt or require information, the very first thing that this generation is used to doing is to go online, enter the word in a search engine; And then they are rewarded with a plethora of information.
From the meaning of words to buying expensive stuff, consulting doctors and getting advice for happy family life, people search for everything online. Moreover, online users are not limited to a specific age group. From kids to students, adults and the elderly ones, everyone has a smart device, and so their search queries are limitless.
All this means that the best way to improve your business is to have an online presence. To make a great profit out of your business, having an own website is essential. And it is equally crucial for your website to appear on the very first search page, whenever people search for information using specific keywords. If it does not appear on the front page, people do not bother to go to the following pages to find answers; therefore, it is nearly considered as non-existent. This is where SEO will help you. It will ensure that your web page is highly ranked for specific keywords so that the search engines will place your website before other sites that have the same keywords. It will draw more traffic to your website and in turn, will boost your business.
What Is SEO?
Search Engine Optimisation (SEO), is the process of increasing the chances of a web page to be highly ranked in the search engines. It helps the search engine to find your site as most relevant than the other sites. You cannot achieve this by high design aesthetics or the functional aspects, but rather it is based on the usage of keywords and the highlighting of positives.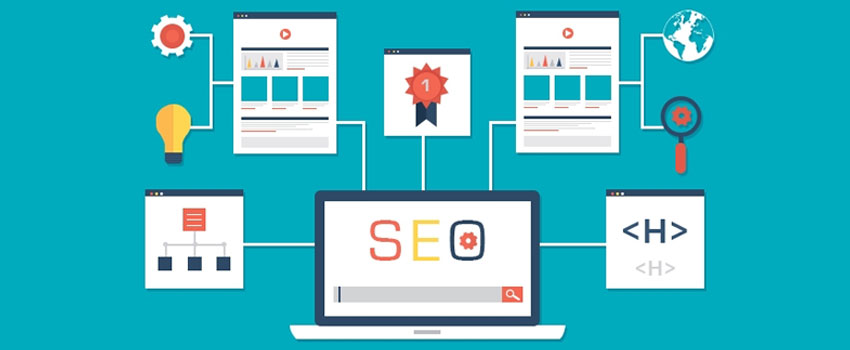 What Is Web Design?
The design of the websites that we see on the internet is known as web design. It is mostly concerned about the user experience of the site more than the software development. Web design is creating an online presence either for an individual or an organisation, such as a school, business, government or any other entity. This process started from simple HTML and now includes complex processes such as Javascript, XML, Ajax, PHP, and MySQL. Having a well designed, well thought out and well-marketed website will lead you in the road of success.
What Is SEO Web Design?
SEO and web design work hand in hand. Therefore web designers choose to integrate SEO when they design web sites. This is critical as SEO compatible sites draw more traffic. Though you may create a high quality, stunning and creative website, there will be no one visiting it, if it is not search-engine friendly. To integrate SEO into your web design, it includes certain aspects like navigation, technology, linking and content.
What Are The Key Aspects Of SEO Web Design?
Mobile-Friendliness
Over the years, the number of people using desktops has drastically declined. And more than half of the web traffic are from mobile devices. So optimising your website for mobile devices is most important to invite traffic and keep you at the top of the list.
Easy-to-read-design
The design of your website is as important as its content. The design includes the colour of the font, background, positioning of the paragraphs, font size and many more. All this has to be taken into consideration if you do not want to drive away the traffic that you have invited.
Speed Of The Site
Website speed is one of the essential factors of technical SEO; if it is not done right, people may bounce back quickly. So be alert to increase the site speed by optimising images, allowing browser caching and eliminating unnecessary plugins. People are not willing to wait for more than two seconds.
Search Volume
A web designer needs to know what the website entails so that he can do keyword research and find words with a higher search volume to be used in the content.
Link Building
This aspect helps you achieve better search engine ranking for your website because link building enables you to have links to your site from other credible websites.
Ranking Factors
For the pages on your site to top the search engines results page, it should have all the ranking factors such as mobile-friendliness, technical SEO, links (inbound, outbound and internal links), page speed and other such things.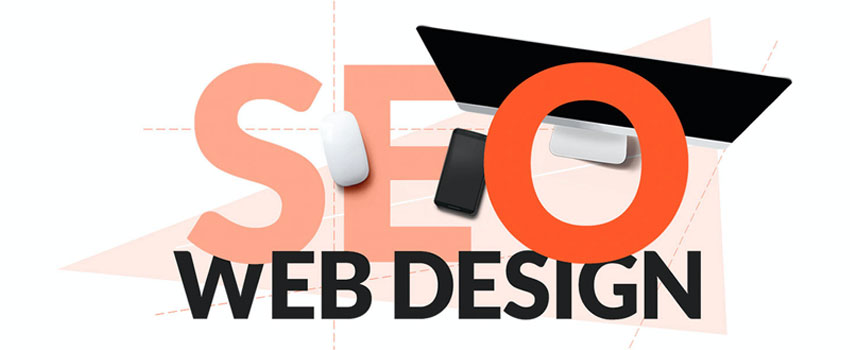 Image Search
Your content should have images so that you can drive customers who are prone to do an image search. But Google and other search engines cannot read images, so make it a point to provide a descriptive file name and description to your pictures.
Anchor texts
Add anchor texts to your SEO content, which are visible characters and words that hyperlink displays. It links to another location on the internet.
Why Is SEO Web Design Important?
Monetary benefits: On-page SEO will result in having more visitors to your page, who want to gather information. And these readers would eventually turn to be your valuable customers.
Having a good SEO integrated web design will cause a good impression and will stay in the mind of the visitor who may choose to post it on social media. And this will turn out to be additional marketing for your site.
SEO will aid in gaining high rankings for your sites. Hence, when a user who is in search of product types in a keyword, they will be able to see your website almost immediately.
With SEO web design, your business can reach to more people.
When done right, the visitors of your website, instead of noticing what you have created, will start to navigate freely through your web pages.
Related posts