In today's competitive world, digital marketers go all-out to grab their target audience's attention. To stand out from the crowd, marketers are creating and sharing more content than ever before. As a result, people have access to a deluge of content from different sources and can't feasibly read all the content they are entranced in even if they wanted to.
For marketing experts, this calls for reconsideration about how to deal with the challenge of effective content marketing.
How do you make your message stand out from your competitor's promotional noise your prospects experience? What are the best ways for accomplishing this?
Acquiring a prospect's interest can need to revolve around design and visuals to help get through information overload.
Definition: What Is Content Marketing?
Content marketing is the practice of creating and publishing useful content that does not specifically promote a business's product or brand, but rather piques people's interest in them by presenting appropriate and effective details.
One of the most vital sub-strategies of search engine optimization (SEO) is content marketing. SEO is a low-cost marketing strategy that helps you to rank higher in search engine results.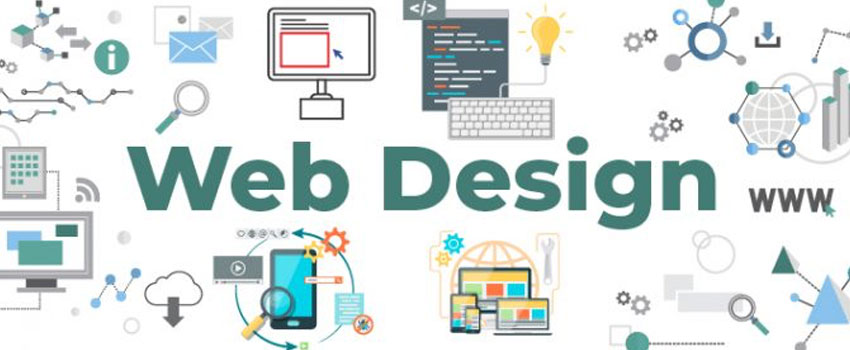 Running a blog, making videos, and putting together how-to guides for a field of expertise specific to your business operations are all examples of this.
Effective content marketing entails freely giving away useful content relevant to the company's core focus, as a result of which potential customers form a bond with the brand and leave every piece of content with a reason to buy.
Does Web Design Have to Do Anything with Content Marketing?
YES. Having a well-designed website can significantly impact the time spent by people on it.
It Makes the First Impression
Visiting your website makes the first impression of your business in your audience's mind. It takes a few seconds to judge your business. And, in that few seconds, it is very important to make a significant positive impact on your visitors and targets.
Your customer would have a poor impression of your company if your website is uninteresting or old. They will be driven off by your website as it is not interesting to them. You'll lose out on leads because they'll go to a competitor's site instead of yours.
The way your audience perceives your brand is influenced by web design. The first impression you make on them will decide whether they stay on your page and know about your company or abandon and go to a competitor's site. A great web design keeps visitors on your website longer.
It Improves Accessibility
Accessibility is one of the most critical factors to consider when creating a content-heavy website. If you publish informative content on your website, it must be simple to browse and read. Users should be able to navigate the information they need without having to scroll through pages of unnecessary content.
If the audience has to sift through page after page to find the information they're looking for, they're more likely to abandon the site and go to another with easy accessibility. Developing a user-friendly layout with drop-down menu options is a perfect solution to help visitors discover and access what they're looking for easily and quickly.
It Hones the Overall Appearance
Based on how professional and friendly your website appears, visitors will make decisions about the quality and reliability of your content. Although if your content is easily accessible, the design can deter visitors.
Users may be reluctant to consider you a valuable resource if your site appears to be outdated or visually and functionally unappealing. You need a minimalist style that reflects your professionalism and brings visitors confidence in your recommendations.
It Increases Readability
Your content should be aesthetically attractive and clear to read, in addition to the overall layout of your website. It's better to stick to one font for titles and another one for body copy to avoid being overloaded and unprofessional.
It's imperative to use the right fonts and colours to let your visitors read and understand your content. Although if you publish the most valuable content on a particular topic, if your font colour is too identical to your background, don't expect your visitors to even bother reading it.
Your body copy should also be sleek and clear enough to read without difficulty. This information can seem meaningless, but it can have a significant influence on the performance of your content marketing campaign with targeted users.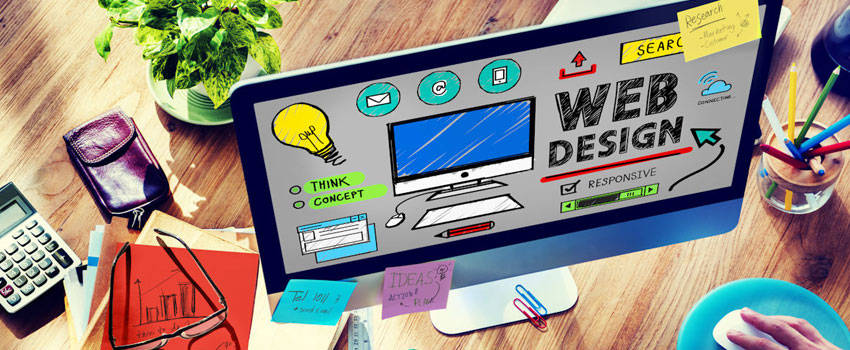 It Boosts Search Engine Optimization
Often website design features and strategies have an impact on how you post content on the website, which has an impact on how search engine spiders crawl and index it. You can't afford to make a mistake today. You'll be competing fiercely for visibility from the beginning if your on-page Search engine optimization basics aren't up to par.
Apart from how the website's content is published, some web design features may have a direct impact on SEO. If you're unfamiliar with how web design works, it can be hard to understand, but to put it in simple terms, the code must be SEO-friendly.
Working with a web design company that knows what they're doing is the best way to make sure professional web design practices (and resulting search engine visibility).
Designing A Content-Friendly Site
The simple truth is that your website should be built with your visitors and users in mind. There are several different web design and development aspects that play a key role in content marketing. The smoother it is for your visitors to find what they're searching for and the more satisfying it is for them to view your content, the better your strategy will perform.
Wonderful and recognizable designs will help your brand stand out and be remembered, while also grabbing the interest and attention of targeted users. They tend to develop long-lasting and positive relations with the people with whom you do business.
Customer satisfaction derives from innovation in design planning since it adds versatility, quality, inspiration and creativity. You can take your content marketing to new heights by understanding more about design and its impact. The biggest strategic advantage you can have in the field of content marketing is to keep design at the core of your marketing campaign. It builds readability and engagement.
Cfactory Will Help You Design the Website Of Your Dreams
Your web design plays a pivotal role in the success of your digital marketing campaign. If you want to get the best results for your business, you should invest in a website that encourages people to learn more about it. We have years of experience designing websites at Cfactory.
Our team of professionals will bring their expertise and knowledge to your campaign. We understand the importance of a good web design and can assist you to develop a website you'll love.
If you're looking for a web designing company that drives real results, look no further than Cfactory!
Design your dream website today and grow your business with Cfactory!
Related posts