Digital marketing is one of the key aspects to help you thrive in any business. And video marketing is one of powerful aspect and marketing tool of digital marketing. It helps you remain competitive as videos are very popular nowadays. This is because it is easy-to-digest and gives a rest to our eyes from the overwhelming textual information that is available online. And around the world, people spend a billion hours watching YouTube social video per day.
Why Is Video Marketing A Good Idea?
In content marketing, video is generally an engaging and versatile content format, because it gives a real-life picture of what is going on, and is also easy to share across multiple platforms. It would help in engaging the consumers and will give a huge return on investment (ROI) through many channels. It is the most accessible form of content with anyone with internet access. Video content is a memorable, measurable and snack-sized content strategy that would be perfect for the audience who desire to have engaging yet short pieces. Now consumers are watching more videos, than ever before. And in 2021, it is estimated that an average person would spend nearly 100 minutes every day to watch videos. Experts also state that this year people watching conventional television will decrease and they would be spending half of the time on online videos. All this makes creating videos one of the fastest-growing digital channels. It is also remarkable that nearly 80% of internet traffic is the result of video views, and 50% of it are mobile videos.
What Are The Types Of Video Marketing?
There are a plethora of different types of videos and so to succeed in marketing videos you have to analyze and have a solid understanding of your purpose and goal before sitting and creating videos. Here are the different types of video marketing:-
Explainers video aids in educating people about your product or service. It can be used with customer service activities, instructions and other such applications.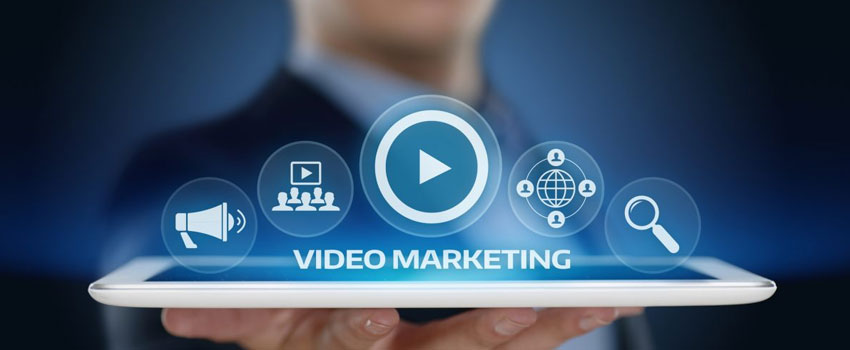 Interview videos help in encouraging conversation between sides and will be showcasing influencers or special guests. If that is so, you will also be able to use the audios separately and market it as a podcast.
Product reviews and demo videos will be created by brand ambassadors in exchange for free products. If you find someone who is part of your industry and is trying to increase their social following, they can be an excellent way of free advertising for you.
Live video helps you get more personal and close to your audience as it is interactive. It can especially be a perfect way of social media marketing.
How Effective Is Online Video Marketing?
The following points will help you realise the effectiveness of online video marketing:-
Informing and Educating
More than 97 % of marketers accept that videos play a major role in helping consumers understand their products and services. Nowadays, customers, want to do a quick search and find the best product in their locality. And so it would be wise to approach the audience with a value-based offer instead of a "sale". The best way to do that is through videos, it gives the buyer a close-up look at the service and product.
Influence Buying Decisions
Videos have the power to influence the buying decisions of a viewer. According to Forbes, nearly 90% of customers admit that product videos help them in making buying decisions. And many others also feel that watching a video ad makes them more likely to buy a product.
Boosts Conversions and Sales
According to scientific studies, vision is our most dominant sense and most of the information that is transmitted to our brain is through the eyes. This proves that to have higher conversion rates, the best way is through moving pictures-videos. Therefore, when you add a product video to your landing pages, you can increase conversions by 80%. Researches also show that nearly 74% of viewers who watched an explainer video eventually bought the product.
Helps Rank Higher In Search Engines
Videos will help in ranking your website on top in search engine result pages. This is because search engines like Google consider videos as high-quality content. Moreover, one of the most important ranking factors in Google is 'dwell time'. It is the amount of time a visitor spends on your website after being directed from Google search. With videos, you can bump this metric because videos increase the dwell time in your website. According to statistics, it is proven that an average user spends 88% more time on a website with video when compared to a site that has none. And so if you have made wise use of videos in your site, you will be more likely ranked on the first page of Google results by as much as 53 times.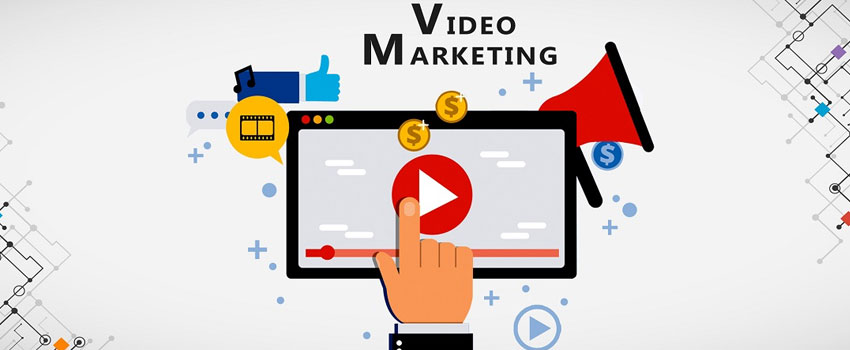 Getting Personal
With live videos, you can get more personal with your viewers, who are potential buyers. Social media is a great platform to help you achieve in this route. For instance, with Instagram Stories and Snapchat, you can offer people intimate glimpses or personal glances of what you are doing. As these videos will only be there for 24 hours it aids in creating a more live time feel. Apart from helping build brand trust, it offers a feel of having face-to-face interaction. In these videos, you can also offer interesting and casual updates.
Rack Up Shares
When compared to text and images shares, social video generates 1200% more shares, than both combined. And so when the content is interesting, clients will also consider sharing it with their friends.
Get More Backlinks
Researches state when you embed a video in your web page or post, it triples the number of linking domains.
We Give People What They Want
Amongst so many means of marketing that include newsletters, emails, blog posts, social images, downloadable content like PDF's and many more, people prefer to have video content. And so when they search for a product or its review, they most likely click on a video, which will, in turn, convince them in buying your product.
Related posts