Recruitment Website Design – Do you want to get an awesome recruitment website design for your recruitment agency?
Do you want to launch awesome job boards for job seekers who turn every minute to google for jobs hunting?
You're at the right place!
Over the years, talent acquisition has undergone substantial changes. The face of recruiting will continue to transform as advanced technologies and websites are becoming more intuitive, to best satisfy job hunters and companies alike.
Employers are going to pull out all the efforts to recruit the best-talented candidates to their organization in this era where the struggle for high performers is at an all-time high. They frequently turn to recruitment websites to do just that. When it comes to appealing website designs, attracting visitors to the website, and leveraging SEO to rank highly on Google, these websites must check a lot of boxes.
Recruitment Website Design to Boost Your Online Presence
The recruitment industry needs to adopt the latest Google algorithm update and new social media platform. Staying up with the changing trend is undoubtedly essential for day-to-day activities, but it's much more so for a recruitment agency's website design.
One of the most important aspects of boosting a recruitment firm's online footprint is website design. To stay ahead of the competition, recruitment agencies require sophisticated, up-to-date, and compelling websites.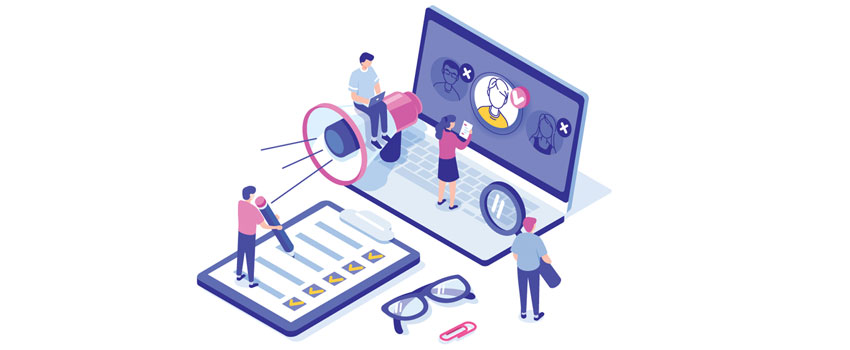 Some Important Tips to Create the Best Recruitment Website Design
When designing your website, it's crucial to think of the following—
Establish Your Identity
In a competitive industry like the recruiting industry, it's critical to set your website out from the competitors. Do not give a normal storyline about your company; instead, include distinctive components that will hover in visitors' thoughts. Candidates are more likely to register or apply for positions as a result of this.
The website must exude a sense of reliability. This will persuade candidates who are considering a job transition that their information would be kept safe.
Keep The Website Design Latest
You won't go far with an out-of-date website that seems like it was created in the early 2000s. Older websites run slowly and frequently rely on capabilities that are no longer supported by modern browsers. Visitors will assume you aren't actually paying attention to their requirements if your recruitment agency's website seems like it hasn't been updated in years. Your previous design sends visitors to the competitors instead of engaging them on your site.
Your website is not a search engine for recruitment companies. People are looking for assistance on your website. Your website's design can either blend in with the crowd or highlight your brand's distinct personality and attract clients and applicants.
Focus on the Right Audience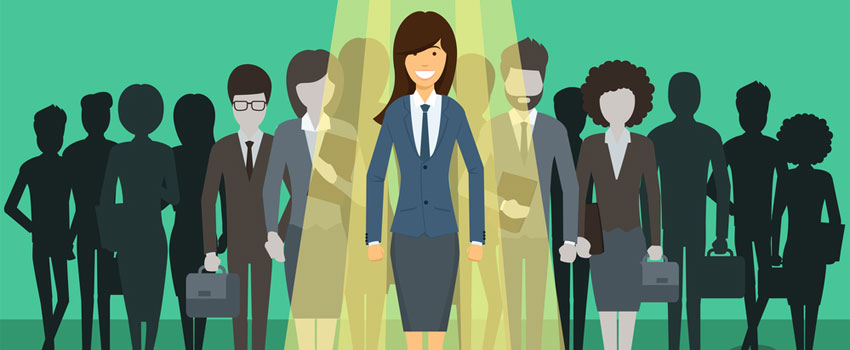 By concentrating on your right potential customers, you can make your website more engaging and user-friendly for them.
Job searchers and prospective clients wanting to fill open jobs at their companies are the two key audiences for hiring agencies.
Because your clients are your key stream of revenue, your first thought could be to focus on them. Recruitment organizations, on the other hand, showed greater satisfaction when their sites targeted mostly jobseekers.
That isn't to mean you must entirely ignore clients. You can concentrate on prospects on your website, but ensure that customers can quickly access the information they require.
Mobile-Friendly Website is the Key
You've certainly heard that Google ranks sites in search engines results based on how mobile-friendly they are. With over a million hits for "recruitment company" on Google, you would really like to rank at the top to acquire organic visitors. Make your site mobile-friendly to give it a shooting opportunity. To target and attract your visitors no matter where they are, use a responsive web design. You should ignore mobile-friendly website design at any cost. 
Create Quality, SEO-Friendly Content
With Google's latest upgrade, content seems to have become an even more integral feature of a website's design. Your site will rank higher in search results if it has high-quality content. Because low-quality information will be degraded, your recruitment agency might not always appear in a search for recruiting. Your webpage should be well-written and provide useful information.
Use a Clear CTA
"Buy now!" "Contact us immediately!" and "Grab your free pdf!" are likely CTAs you've commonly seen. A call to action (CTA) for recruiters on the website will make statements like "Search jobs" or "Partner with us."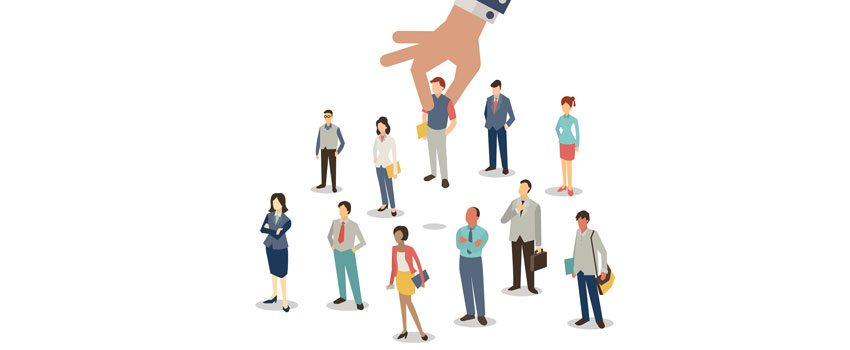 Follow these guidelines to make your CTAs more successful:
CTAs should be placed above the fold to catch people's attention immediately.
Different CTAs should be included for job searchers and prospective clients.
Make it clear to users what they'll get if they click.
Make your CTAs pop against the background of the site.
Getting Started with Recruitment Website Design
Your recruitment company's website doesn't need to be a basic search engine. Hiring the best recruitment website design company can go a long way! With less marketing work, you'll get more visitors and clients.
Website Design for Recruiters from Cfactory
We don't profess to be designers at Cfactory, but we're really excellent at getting websites prepared for go-to-market – that is, branding your website to ensure it delivers and matches your company's brand. We assist you from beginning to end, including launching your new website to your company and the rest of the world – all for a fraction of the cost you would expect!
Cfactory is a London-based digital marketing agency that works with businesses of all sizes and industries all around the world. We help in improving website's Google rankings so they can get the attention they deserve. 
Your recruitment company's website must attract job searchers and employers, but if it isn't user-friendly, visitors may leave. Recruitment agency websites face strong competition, so if you want to get the most out of yours, you'll have to make it more competitive.
We have years of experience and expertise in website designing and development, and we understand no two recruitment agencies are the same.
When hiring Cfactory for your recruitment website design, you'll get a website that's—
Custom-made
Secure
SEO-friendly
Professionally styled
Mobile-friendly
We can design a website that satisfies your business's requirements. From adding lots of useful features to your website to numerous website design and development services, Cfactory is your one-stop destination to build and create your brand or business's online footprint.
Related posts