We all know the importance of first impressions, it is always the best. A logo design is the first impression of any brand. We say so because it is the one that represents you and your business on social media, website, business card, your products and most importantly in the minds of your clients. Moreover, it communicates quality, ownership and values. As a logo is one of the first interaction that people have with your company, it can never be taken lightly. It is a solid opportunity to make your first impression the best impression. Through it you can showcase the quality you deliver and can visually express your purpose.
What Is A Logo Design And How To Make It Look Good?
A logo design is nothing but a combination of imagery and text that tells people the name of your business. It goes a step further and creates a visual symbol that represents your vision. Being a big part of your business, a logo is a memorable symbol that easily gets imprinted in the minds of your current and prospective clients. Moreover, it differentiates you from everyone else and helps you stand out from the crowd. It also helps in fostering brand loyalty as it has meaning built into it. A good design apart from just looking professional on the surface signifies something deeper.
What Is A Good Logo Design?
To quickly connect with your audience, a good logo design has to be clear and easy to interpret. A simple logo design can work across multiple media platforms and should be made in a way to be effective in all sizes. A logo for your business should be designed in a way to clearly communicate with your audience, and as soon as they see your logo, they should be able to understand who you are and what you do. For a logo design to be a success it has to have great typography, simple colours and strong visual elements.
How Does Logo Design Affect Your Business?
Logo design grabs attention
Today we live in a fast-paced world and consumers' attention spans are short these days. If something is not so interesting they easily lose interest and move to the next one. It is estimated that companies only have 2 seconds to convince potential consumers that the products they sell are worth any considerations. But a well-designed logo has the potential to grab a viewers attention and communicate the core values of your business interestingly. All this can happen just in a matter of few seconds. Therefore, a solid logo design can speak for yourself and lets consumers judge your business to your advantage.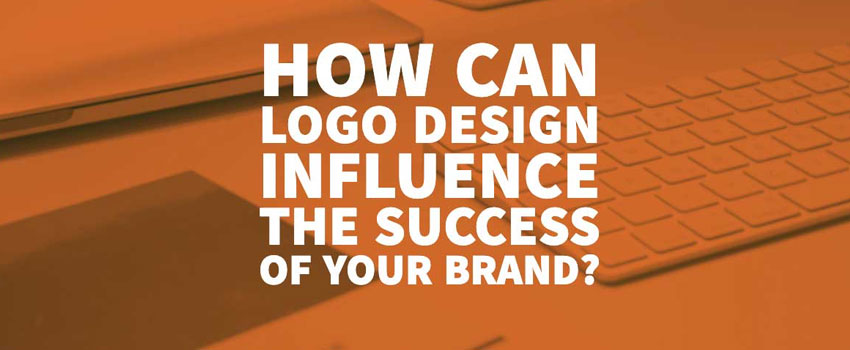 Reveals your identity
A logo design reveals who you are to the world and prospective customers. Moreover, it communicates ownership. With those cute little symbols, you can let people know what kind of product or service you sell or what benefit you offer for your consumers.
Proof of Your Professionalism
Even though logos are a small part of the day-to-day operations of a business, they are still more crucial for a business to thrive. In today's 'modern society' customer has certain expectations. They want to get items from a well-established brand. They imagine that a well-reputed brand and professional business should at least have a professional logo that stands out. Therefore, for a business to reach up to their standards, a logo that is designed by professional logo designers is more than a luxury. Hence you can easily stand out from your competitors that have hastily designed their logo.
Helps you build brand loyalty
Brand loyalty is always a major concern for new and established businesses as well. Because if you succeed at impressing your customers at the first impression-logo design, half of your work is done. You can easily make them your regular customers. As humans we have a common inclination- if we build trust in something initially, we more likely to return to it. So if you win the trust of your audience with your logo, they will keep returning in the future and thereby you can increase your profit. As your brand grows, your logo will become familiar with a lot of people and the familiarity will create a perception that you are trustworthy and accessible
Logo design can be used as an effective marketing tool
A strong marketing strategy is crucial for both an online and offline business. As our world is being digitalized in all aspects now, a custom logo can play a vital role in marketing your brand. People nowadays are too much glued to their mobile devices and are very active on social platforms Instagram, Twitter, Facebook and many more. This is a benefit for us, as when you concentrate on these platforms your logo can reach a lot more people and get imprinted on their minds. So they will remember your brand even for years.
Why Is Hiring A Professional Logo Designer Important?
Colours and Typography
Logo creation is an art and as we have already mentioned, colour plays an important role in a logo design. Sometimes we may go right and sometimes we may go wrong! But a professional logo generator will help you in choosing the best shades that will bring life to a logo. Typography is another crucial element, but most of us are not very familiar with fonts, But a professional will help you in choosing a font that would perfectly suit your design.
Subtle or Direct?
Some logos have to subtle while others need a more direct approach. But something really important is that the message your logo intends to snd has to gel in with the rest of your design. It can have subtle hints about the nature of your brand, which can be better done with a professional designer.
Adaptability
Adaptability is very important for a logo as it may be used in several places. A logo can be printed on your products, business cards, stationary and many smaller items. At the same time, for branding purposes, you may also want to put it on bigger banners, vehicles, walls and windows. So it is essential for a logo to look good everywhere- in smaller and bigger spaces alike. It should not lose its clarity when minimized or maximized. It should also be recognisable if used as an icon for an app. A professional logo designer will consider all these facts before finalising your logo. And that calls for the need of hiring a professional logo designer for your brand.
Related posts