Tips to Experience Building Your Own WordPress Website
WordPress – If you are new to this website's world, then just the thought of a website with its appearance and importance in today's digital world itself can make you feel amazed. In that case, if you think of having your own website, it can make you experience an overwhelming attitude. But, just assume that if someone guides you on how to use WordPress to create your own website, will that not make you feel crazy and exciting. Of course! It will.
The first question, you might be asking is, what is WordPress? Why should I use that software? Well, when it comes to the choice of software for creating a website, WordPress is the best choice as it's so easy to use that virtually anyone can successfully create an ideal and professionally looking business website, portfolio, blogs, and much more.
To be more definite with the concept of WordPress, it is a content management system (CMS) that allows you to build and host a website. WordPress has a set of plugins and a template system so that you can customise any website to fit your business, portfolio, blog post, or online store.
In this article, we are going to cover a basic step-by-step process to create your own WordPress website.
Step-by-step Process on How to Use WordPress to Create a Website
First, before getting into the process of creating a website, it is important to decide an appropriate name for your website. The technical term for a website name is known as a domain name or uniform resource locator.
A URL can be defined as the address of a world wide web page. Each URL or domain name must be selected depending upon the type of business. This domain name is followed by the selection of domain's (.org, .com, .in, .uk, .edu, .net, .au, .gov, etc). As these domains describe the location of the resource. As per the URL protocol, they must be obtained in such a way that it must have the following information,
The protocol used to access the resource
The location of the server
The resource's location in the directory structure of the server
For business, domains such as .org and .com are mostly used. But, if you are planning to create a website through the WordPress.com portal, you can get the domain for free with the domain name followed by the sub-domain name as WordPress.org or WordPress.com, etc. For example, if you have selected your domain name through free wordpress.com portal, then your website will look like this: www.mybusiness.wordpress.com.
Here, you can design your website with WordPress and related WordPress page builder for free but for hosting, you have to approach the third-party provider or the website itself with the package. Let's explore the step by step process of creating a WordPress website.

Pick a WordPress plan:
To begin with, creating a website, pick a WordPress plan from www.wordpress.com. This free website designing portal allows you to have only one (free) plan option, but that too requires you to buy the related website stuff such as your domain, hosting provider, plugins, themes, etc.
The WordPress.com offer four plans from where you need to choose the one to obtain the services mentioned above. The main difference between the four plans includes the monthly fee.
Setting up your domain name and hosting provider:
Once the plan has been selected, it is important to set up the domain name and hosting service providers for WordPress as both these need to happen around the same time in the process of WordPress site creation. Before getting in detail about how to complete those tasks, let's find more about the difference between your domain name and hosting provider.
The domain name is like a home address, i.e., with this address, your visitors are able to locate you with your website on the internet. Your hosting provider is the place where your website is actually stored. Hosting provides your site with space on a server to 'live'. You can create your website and make it 'live' only if you have obtained the space.
Some of the best WordPress hosting providers are WP Engine and kinsta.
Tips to pick a domain and hosting providers:
As already said before, to create your own website, it is must to create your own domain and hosting space. This depends upon you whether you want to buy the domain and web hosting service for your website, from the third-party hosting provider or from the wordpress.com portal.
If you opt to buy both domains and hosting space from third-party, you need not have to use this WordPress.com portal platform to create and customise your website. Instead, you can install the CMS WordPress software and create your website. There are several third-party hosting providers available in the market. These hosting sites include GoDaddy or Bluehost that provides you with the ability to create a custom domain name.
Even can also buy the domain and space from WordPress.com, but will have certain restrictions while creating a website depending upon the chosen plan. Thus, it is always better to think for the future modifications and go further before opting for any service provider.
Install WordPress:
If in case, you are using a hosting provider outside of WordPress.com, you need to install the CMS to connect your domain to your website. For example, let's assume that you have approached the hosting provider 'GoDaddy'. Let's see the steps you need to take.
To start with log into the GoDaddy account, click 'Web hosting', and then 'Manage'. This will get you on to your account details screen.
Scroll down and under 'Option & Settings', you can see an area titled 'Popular Apps'. Now click on this WordPress app and begin with the installation process.
After installing WordPress, you need to answer a few sets of questions related to the domain that you want to use, the directory where you want to install WordPress, and your admin information.
Once this is done, after about 24 hours, your website will be installed to your hosting account, and you will receive a confirmation mail from GoDaddy.
Now, as you have your domain set up and WordPress installed, there is a need to set up your 'Primary Domain' within WordPress so your visitors are actually sent to your website when they search your URL.
Then in WordPress, go to 'My Site' and click on 'Domains'. Select the custom domain option that you want to make primary. Then click on 'Make Payment'.
Confirm the changes made by clicking on 'Update Primary Domain'.
Check for the green box with a checkmark that says 'Primary Domain', this ensures the verification of the update.
Note: If you ever choose to use a managed WordPress hosting service like Kinsta or WP Engine, you need not go through this process as those services were built specifically for WordPress and will have WordPress installed.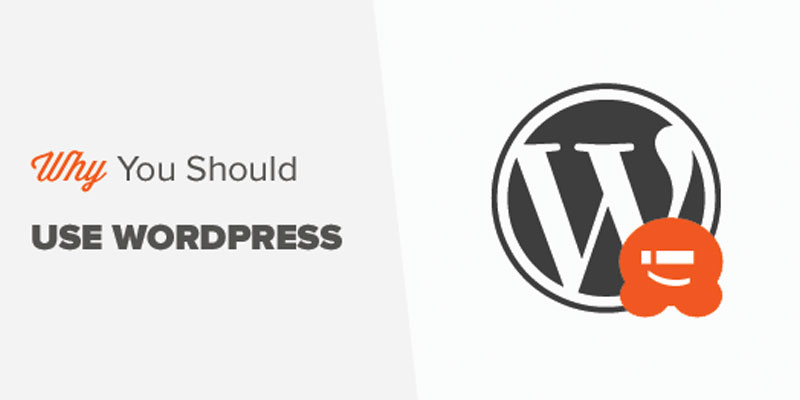 Choosing a Theme:
Once the WordPress has been installed, your website is ready to get customised using WordPress themes and templates that are consisting of a multitude of layouts, formatting styles, colours, fonts, and other visual options.
Thus, you can plan accordingly and start with customisation.
Even WordPress provides you automatically with a default theme that looks rather plain. If you want, you can have this theme, but this will not be that impressive to your website visitors. A custom WordPress theme, no matters whether it's paid or free, has the power to grab the attention of people to visit your website and appeal them to make business mainly due to its professional look.
As there is a wide range of hosting providers available in the market, the same way we do have hundreds of themes and templates to choose from. You have several favourite themes and templates available for free on the web that are categorized by purpose. If you want you can choose from the web by downloading them, but ensure that the WordPress page builders are accepted in that theme as some of the free themes won't allow them to work on it.
Always see to it that the theme that you have chosen is versatile enough to move along with different business types, or your ecommerce site, portfolio, blog, or niche business. If you didn't get the one as per your expectations, then you can build a custom website using a tool like Elementor page builder.
To find the best theme that works for you, it's better to check out your WordPress admin dashboard. In this WordPress dashboard, click on 'Appearance' and then 'Theme'. And you can then find another screen to browse all available themes or search for a specific one that's in your mind.
Once, you have obtained a perfect theme, just go ahead and 'install' it to begin the customisation. While customising it, you can add your own content, posts, and pages. Each theme works differently and requires different steps during the customisation process. Thus, be sure to follow them closely. Always remember that each theme's website has helpful information that can allow you to customise your website as per your desire.
Adding Posts and Pages to your website:
Whenever you add content to your WordPress website, it will be displayed in the form of posts and pages. Well, in both cases, the content is entered and published, but they differ slightly.
Posts deal with the blogs and portfolios because they automatically place your newest website content at the top.
Pages are the statics, and it refers to all other contents present on the page. Due to its static property they often appeal to business owners, here the added content always remains in the same place.
Before moving further, decide whether you need the post or page to be as your website's homepage (or any page) or not. To add a post to your website, visit your admin page, and click on 'Posts' and then 'Add New'. Then you can add a title for your post, insert photos, change the format, and much more.
Click on 'Save' to save the changes as a draft or 'Publish' so that the post can go live immediately. If you want to add some more pages to your website, you have to work through the same process. In your admin area, click on 'Pages' and then 'Add New'. First begin with adding a title to your page and then insert the photos, embed videos, contents and links, and more. To create multiple pages for your website, you have to follow the same steps.
Finally, click on 'Save' to save your changes as a draft or 'Publish' to make your page live.
Customise your website:
When it comes to customising your website, there are many options. Let's explore with some of the more commonly used customisation options.
First, begin with creating a static or dynamic page under 'Settings' tab in your WordPress admin page.
In a theme, customisation is divided into two, static page and dynamic page. The details given in the static page will be common for all the pages throughout the website. The static page refers to the header, footer, and sidebar. Even sometimes, you can make use of this static option through the widget's icon that can be used to provide the static content within the body of the page and make it appear in all the pages.
Whereas, in case of a dynamic page, the content can be modified anytime in the body of the page. For example, in case of a blog category, when a new blog is updated on the dynamic page, the old one will move down giving space to the newest content and make it visible at the top of the page.
To customise a title, in the admin page, go to the 'General' section in 'Setting', add a website title and tagline. Then you can add a navigation bar by clicking on 'Appearance' and then 'Menus'.
From this point, you have to determine how you want your bar to look like as the number of pages, title of the pages and what order you want them to be listed in, and more.
Install your plugin:
Plugins are all about how you choose options and themes. The use of plugin completely depends upon the functionally on your website. They are there to enhance the user experience with the help of features that your WordPress website doesn't automatically include.
Overall there are about 56,000 plugins available; there are options for almost every type of website and user. In WordPress, the most popular plugins available include Yoast SEO, TablePress, Contact Form, The SEO Framework, HubSpot Conversion Tools, and Pixel Caffeine.
To install a 'Plugins' button in the admin area. Click on 'Add New'. Search for your desired plugin by surfing the web and then click on 'Install Now'.
From the above step, I hope you would have got a better vision of the concept of how to use WordPress to build your own website. And even the way it connects you with the visitors and leads you to create a positive impression with new users and boost the conversions.
Related posts